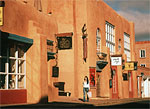 New Mexico Critical Care Nurses
If you're looking to enhance your nursing career and experience the culture and heritage of the great Southwest, New Mexico is the place for you. New Mexico is home to a rich historical educational experience, as well as excellent nursing career opportunities. 13 week assignments are available throughout the state in all critical care domains including ER, ICU, CVICU, CCU and NICU. Experience Santa Fe or find adventure in exotic Albuquerque and find a piece of American history in New Mexico.
Travel to New Mexico as a critical care nurse today!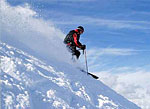 Colorado Travel Nursing!
Enjoy the amenities of America's best ski country in the Rocky Mountains by becoming a travel SWAT nurse in Colorado.  Experience the geographical evolution and fresh mountain air in a truly unique atmosphere as a critical care nurse.  You'll learn skills you never knew existed as patients are affected by climate, elevation injuries, skiing mishaps and mountain rescues.  As a SWAT nurse in Colorado, you'll work with the extremes of patient care, while promoting the essence of professionalism. Bring your best skills and high expectations for these demanding critical care assignments in Colorado!
Travel with us to Colorado today to reach the summit of your career as a travel RN!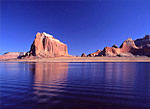 Arizona Travel Nurse Opportunities!
When you become an Arizona travel SWAT nurse, you have many critical care assignments to choose from throughout the state.  With a number of specialties, such as PICU, NICU, ER, CVICU, OR, TELE, CATH Lab, ICU and CCU, you'll further your nursing skills while benefiting from Arizona's diverse lifestyle.  Live and work in the fresh mountain air of Flagstaff, the welcoming desert life of Phoenix or the relaxed atmosphere of Tucson.  Experience and learn world class neurological nursing care in Phoenix at the renowned Barrow Neurological Institute.  Arizona is home to some of America's largest neonatal intensive care units– the perfect destination for NICU RNs.
If you're ready for the challenge, travel now to Phoenix–the Valley of the Sun!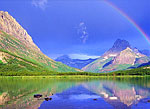 Montana Travel Nurse Careers!
Montana isn't just home to open plateaus, wild bison and diverse natural wonders, but is also a unique getaway for travel nurses too.  In this U.S/Canadian border state, you'll experience a peaceful spirit as you improve the skills necessary for your career domain.  Surrounded by majestic mountain ranges, you'll be caring for a vast spectrum of patients who need your skills and expertise in the great state of Montana.
Travel to Montana's blue skies and historic frontier as a travel nurse today!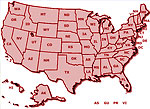 Nationwide Travel RNs!
SOUTHWEST SWAT NURSES offers travel nursing assignments in all 50 states, including Alaska and Hawaii. With SOUTHWEST SWAT Nurses, you'll experience a high level of professionalism with premium wages, superb day-1 benefits and elite housing options.  In addition, you'll benefit from knowing your assignment and contract is managed by our expert team of RN-managers. With SOUTHWEST SWAT NURSES, you'll enhance your credentials and view nursing from a different horizon as you'll travel to the most desired locations.  Should you find yourself with an unexpected financial situation, an "instant pay" procedure is also available without the waiting periods of mail or standard payroll schedules.
We value your skills, dedication and goals as we welcome you into our SWAT Nurse community.  NLC-Multi-State eligible nurses are especially welcome and are rewarded with rapid-start bonuses.  You have opportunity to travel with us anywhere to facilitate your travel nursing career.
Upgrade your career now.  Be a travel nurse with SOUTHWEST SWAT NURSES today!